"Every act of creation is first an act of destruction."

– Pablo Picasso
The Aboriginal tradition of "Right Way Fire" involves the controlled use of fire to maintain and restore ecosystems. Strategic small-scale slow burns in targeted areas during the early dry season minimise the risks of uncontrollable wildfires in the dry season. This practice is deeply rooted in the understanding that mindfully clearing away the old and stagnant creates space for new growth and vitality. (I read about this beautiful tradition in Charles Conn's "Imperfectionists", our focus on the Innovation Show this week. This collective ancestral wisdom, long ignored, is now changing practices across several countries with similar savannah grasslands.)
This ancient wisdom of cultural burning holds beautiful lessons for the business world. It emphasises the need for businesses to continually free up new energy by letting go of the outdated business and mental models that no longer serve the business today. At a higher strategic level, it speaks to the need to free up resources from underperforming units and shift them to better-performing units. The problem is that reallocating resources to one unit requires deallocating resources from another. This corporate-controlled burn can paralyse leaders from kindling the spark. (To strengthen the resolve of many leaders, however, our recent guest Sven Smit told us, "At a time when average CEO tenures are rapidly dropping, those CEOs who aggressively move in their first few years to reallocate resources to new growth spaces tend to keep their jobs longer than their more reluctant peers.") Using strategically controlled burns, organisations can create resource liquidity to seize opportunities when they arise. In my book, Undisruptable, I share the case of Fujifilm, an exemplar of controlled burning.
The Innovation Show is a reader-supported publication. To receive new posts and support my work, consider becoming a free or paid subscriber.
Subscribed
Right Way Fire in FujiFilm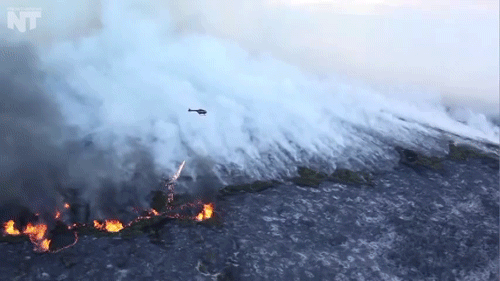 "If you want something new, you have to stop doing something old." – Peter F. Drucker
In 2000, photographic products delivered 60% of Fujifilm's sales and 70% of its profit. Within a decade, digital cameras destroyed that business. In 2012, Fujifilm's old sparring partner, Kodak, filed for bankruptcy. Today Fujifilm continues to thrive. Fujifilm succeeded through a series of strategically controlled burns.
Fujifilm appointed Shigetaka Komori as CEO at their most vulnerable point in history. After multiple rounds of cost-cutting, plant closures and redundancies, Komori knew he could not cost-cut the company into the future. In a stellar display of reinvention, Fujifilm reallocated resources, which included patents in chemical compounds and nanotechnology. Through these efforts, the organisation enjoys success in healthcare, life sciences, pharmaceuticals, and regenerative medicine.
Part of this success came before CEO Komori took the reins. Komori's predecessor Minoru Ohnishi became CEO in 1980, and he kindled the controlled burn at Fuji. Ohnishi prepared the organisation for a radical shift in the photography business. Once Sony introduced its digital camera in 1984, he was utterly convinced Fujifilm had no choice but to reinvent. With utter conviction, Fujifilm built new digital capabilities while deallocating and reallocating resources across the organisation. When Ohnishi handed the baton to Komori, the controlled burn was well and truly in alight.
One output of this controlled burn is Fuji's hit high-end skincare range called ASTALIFT. In this example, the organisations reallocated capabilities in anti-ageing and collagen from photography to skincare. In a great example of resource allocation, after years of creating film products, entire departments now (Ahem) "developed" beauty products.
The "Right Way" of "Right Way Fire"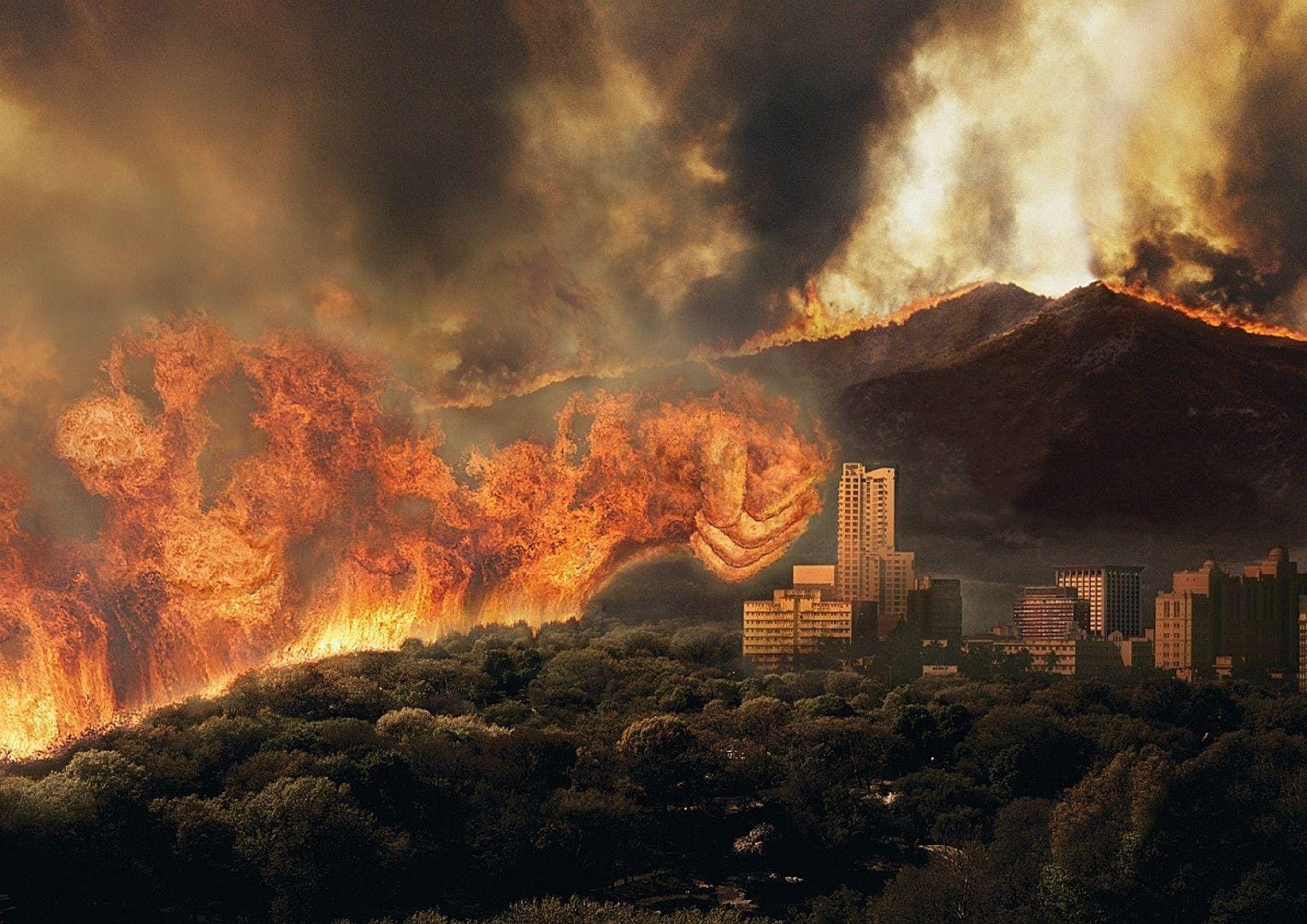 "The affectional is the opposite of mechanical. It's with emotion." – Dr David Bowman
Oliver Costello is a founding Director and CEO of the Firesticks Alliance Indigenous Corporation and a visiting fellow at the Jumbunna Institute for Indigenous Education. In an interview for "The Guardian", he explains, "Different species relate to fire in different ways. Wombats, for example, dig burrows to escape, while koalas climb into the canopy. When you understand their fire relationships and their own fire culture, then you are applying the right fire for that culture so that you're supporting the identity of that place. When you do that, you get more productive landscapes; you get healthier plants and animals; you get regeneration; you discourage invasive elements, sometimes native species that might belong in the system next door. It's important to apply that right fire for the right country to maintain the right balance."
The point Costello makes is a huge one in the business world. It highlights the importance of understanding the culture of each corporate-cultural burn. Just as each species reacts to fire differently, each organisation has its unique relationship to change. Even within the organisation, each department has an approach to managing change. This can make or break an organisational controlled burn. In a desire to move fast, strategists, consultants and management can forget that at the heart of organisations are people. While it is easy to manage the mechanics of change, the programmes, protocols, processes and procedures, it is incredibly complex to manage the humanics: the people.
Dr David Bowman is a pyrogeography and fire science professor at the University of Tasmania. Bowman describes Indigenous fire management as "little fires tending the earth affectionately". He says, "The affectional is the opposite of mechanical. It's with emotion. So it can be reverence, affection, fear, a whole range of emotions, but it's an emotional relationship you have with land using fire to create mosaics and flammable habitat mosaics, which are really good for biodiversity and a really good way of managing fuel load."
Once a new strategic pathway is determined in the business environment, that new direction must be communicated effectively. The resistance to change is amplified if people feel 'ambushed' by it. When the change is "controlled" and disseminated with empathy on a slower and smaller scale, it maximises the likelihood of success.
THANKS FOR READING
I highly recommend "The Imperfectionists" by Charles Conn and Robert McLean, our episode this week. The winner of that book is Lorna D, Lorna. I will be in touch. Meanwhile, you can win a copy of "The Game of Innovation" by David Cutler. Paid subscribers of our Substack have 3x chances to win (plus extra content and more).